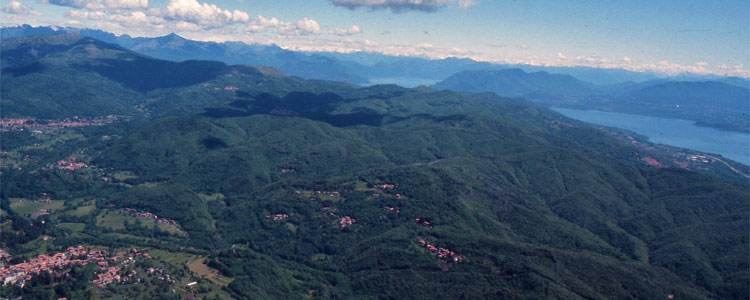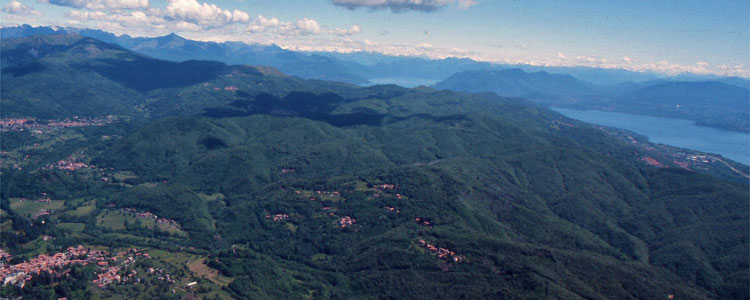 The area around Ameno features numerous interesting places in terms of nature and landscapes.
The village nestles in the hills between Lake Orta and Lake Maggiore. In its immediate surroundings is Orta San Giulio, the pearl of Lake Orta, a small medieval borough and its islet dominated by the old monastery's Romanesque church.
On the opposite side, you find the Borromeo Islands which are the jewel of Lake Maggiore, as well as the small towns around Stresa in the Borromeo Gulf and the majestic villas of Verbania.
The residential settlements of the area are particularly beautiful and distinctive, with ancient structures, cobbled lanes, small squares, rural architecture, Baroque and nineteenth-century courtyards, and palaces.
The steep Vergante hills, covered in chestnut, beech, pine and birch trees, are crossed by trails that are ideal for hiking, mountain biking, and horse riding.  There are also many waterways carved out by rivers, most importantly is the River Agogna, which originates on Mottarone and, having run through the Novara and Pavia plains, flows into the River Po.
Across the bridge over the Agogna we reach the Cascine (rural houses) and the wilderness zone. On the valley floor is Pezzasco, with its characteristic Roman bridge. Climbing up the wooded hill we reach the uninhabited hamlets of Tacchino and Sculera or, following the main road, we get to Milanetto, Tabarino, Barozzera, Cassano, and Pecorino, from which we can continue up towards Monte Barro. Alternatively, we can take the Novara trail after Cassano to the Cappella del Vago, and even on to the Verdina Alp or Cascinone Alp.