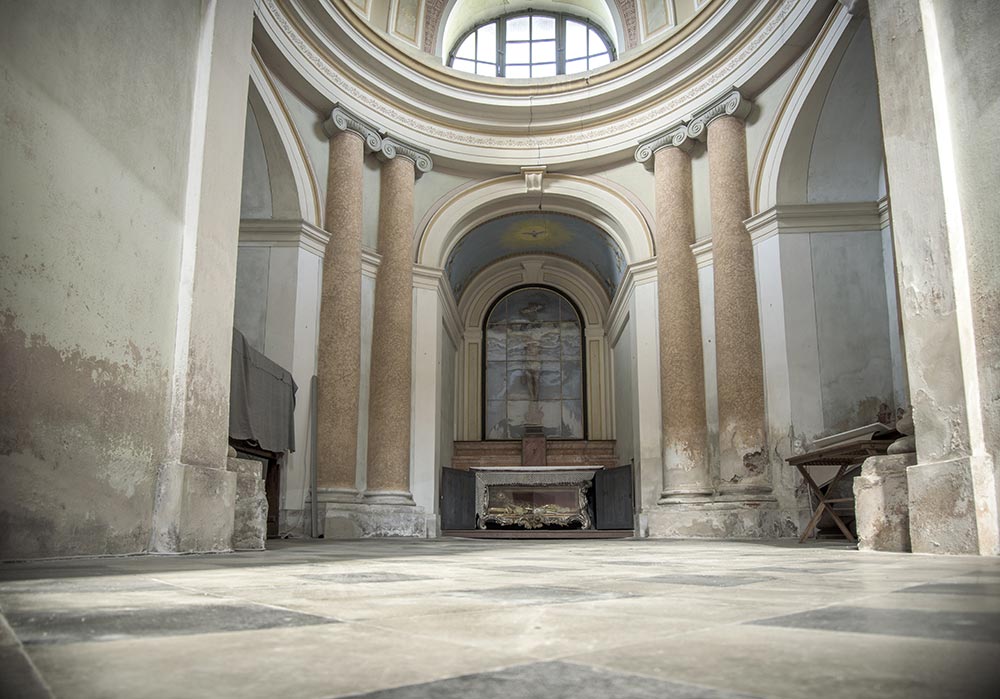 Built before 1600, later enlarged in the 18th century, it is a single-room building to which other buildings have been added. The Baroque building was joined by a portico on the façade which, on the upper floor, gives access to the wooden choir loft and subsequently the chapel of the Holy Crucifix, a circular building. This chapel, connected to the church by a large arch, completely changes the original spaces due to its size.
The Baroque façade is decorated with fine stuccoes that occupy the side facing the street with three elegant mirrors.
This building, most likely, was commissioned by the Obicini family and is practically located in the family's garden. The entrance gate and the surrounding wall, in fact, connects it directly with the building.
The Oratory even seems to be the real facade of the building: facing a large landscape, it is visible from the main road that enters Ameno from the parish.
The Obicini family, whose members held the positions of mayor, notary, militia chief, general councilor of the Riviera, was, between the fourteenth and eighteenth centuries, among the most important in the country. The most important person in the family was the great orientalist Father Tommaso Obicini (1585-1632). Also to be remembered between Bernardo Obicini and Father Francesco, who founded the convent of Monte Mesma.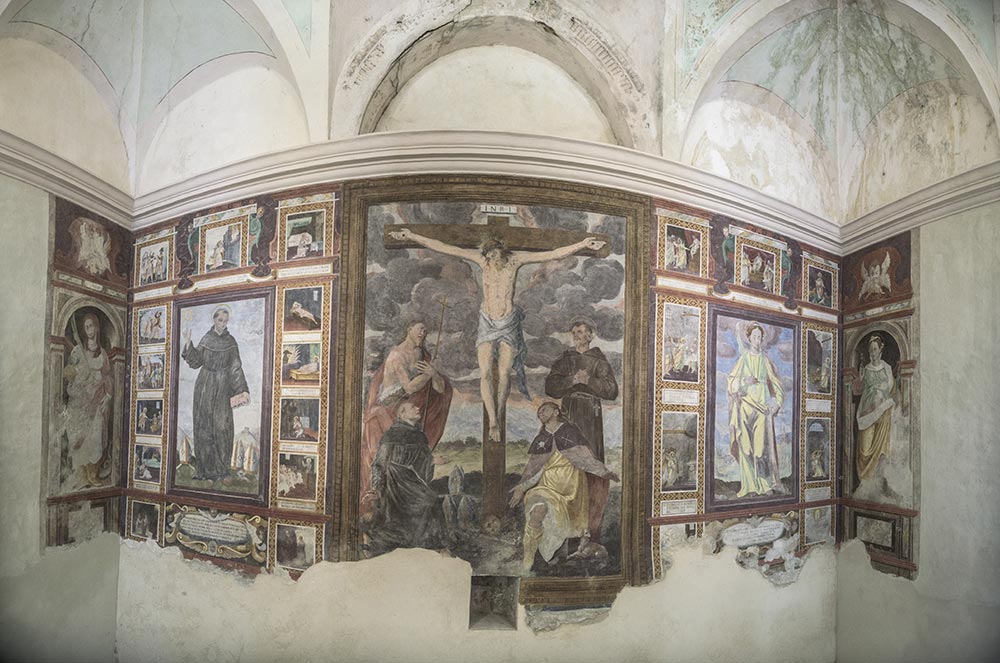 Text by Angelo Molinari
Photo by Daniele Crosta