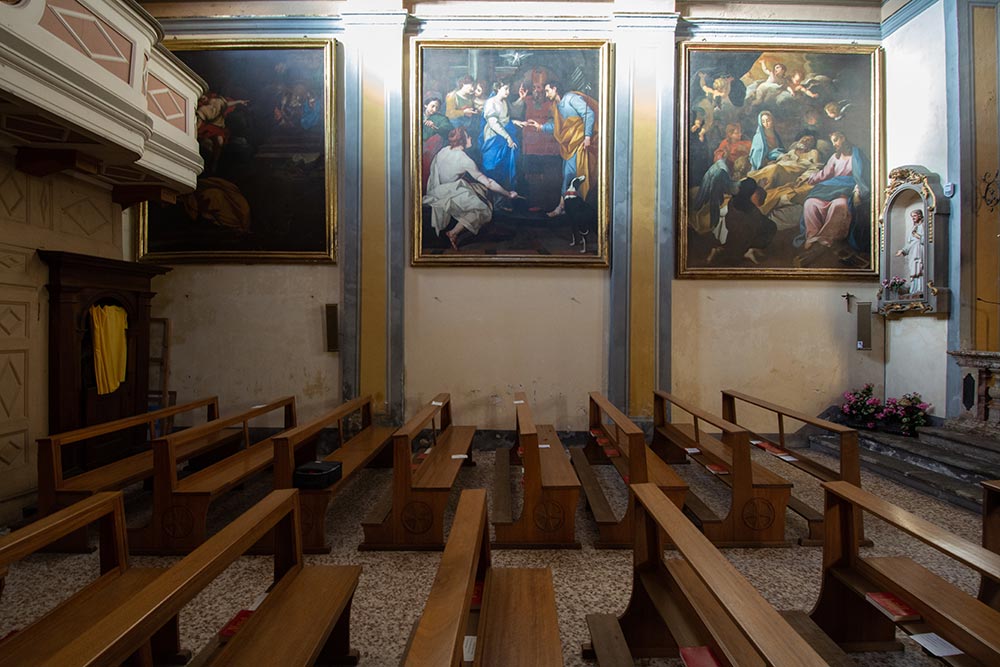 Built in 1630, it stands in the center of the town of Vacciago.
Inside, the pictorial decoration and furniture are original and still intact. This gives us an idea of how and with what richness the interiors of churches were decorated. On the walls you can admire a series of canvases painted by Giorgio Bonola from Corconio, representing episodes from the life of St. Joseph.
The building has a simple structure, with a single room.
The elegant bell tower, with typically Baroque decoration, flanked by the side of the church towards the square, becomes its characterizing element. Curiously, the church forms a whole with the building next to it. This building was probably once owned by the Pestalozza family, one of the most important in Vacciago, whose palace, flanked by other elegant Baroque residences, rises upstream of the road behind the church.
Text by Angelo Molinari
Photo by Rommy Codecasa