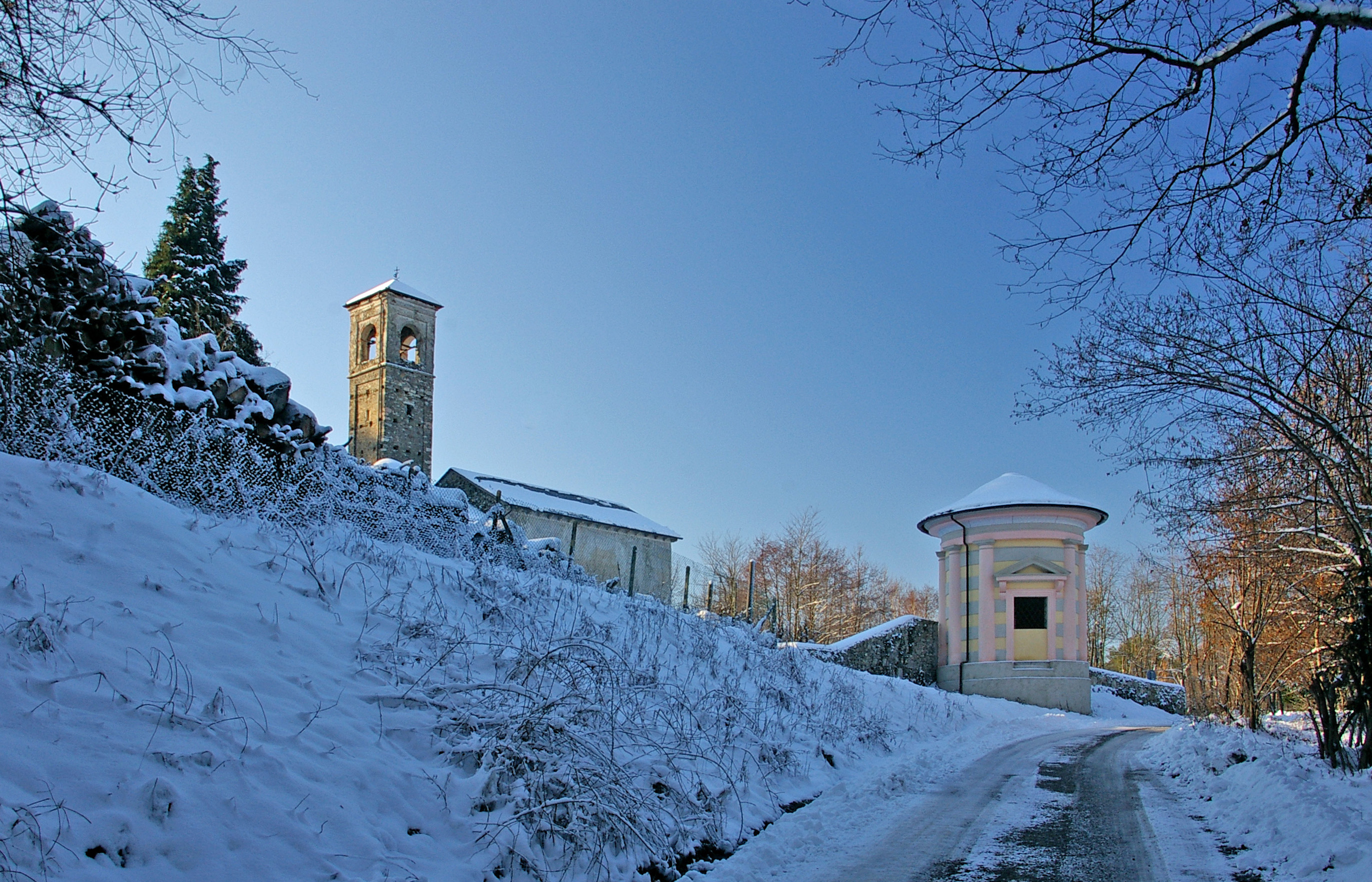 It was begun in the first half of 1600 and was already completed in 1663. It has a single room and the facade is enriched by the beautiful portico built in 1664, served by two stairways, of which the central one diverges. The building has taken the place of a small chapel that was a place of devotion. The fresco of this, representing Jesus Crucified with the Blessed Virgin and St. John the Evangelist on either side, was probably transported with its masonry above the altar when the church was built.
The Church of the Crocifisso di  Borzaga, considered a sanctuary, was a pilgrimage destination and, as evidence of this, an ex voto is kept in the Verbania museum. The historian Decio recalls that several ex-votos hung on its walls, one of which representing the sacking of Ameno by the French militias, carried out in 1644: you could clearly see the Church of the Crucifix with the fresco now placed on the altar of the Church.
On the northwest side of the church a high stone wall was built which formed a square enclosure, still partially visible. In a corner of this we find a curious and mysterious chapel with a circular plan. The building strangely has two doors, facing each other, facing north and south. Incorporated into the wall, there is also a shrine depicting the Magdalene at the foot of the cross. Probably the complex was a hospital, built on the occasion of the plague epidemics that frequently  occurred in Europe in those years.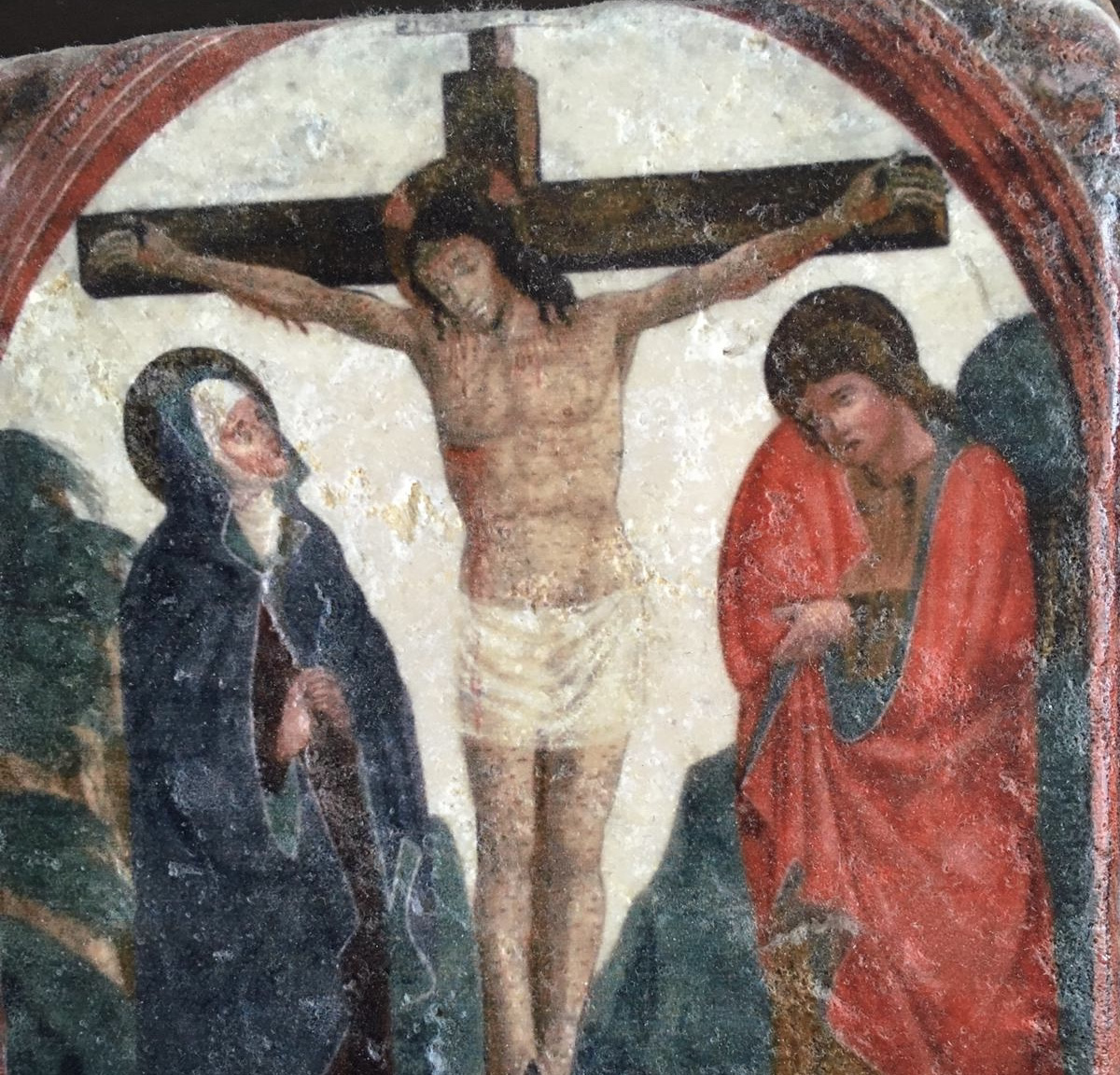 Text by Angelo Molinari
Photo by Daniele Bonelli and Sergio Franzosi