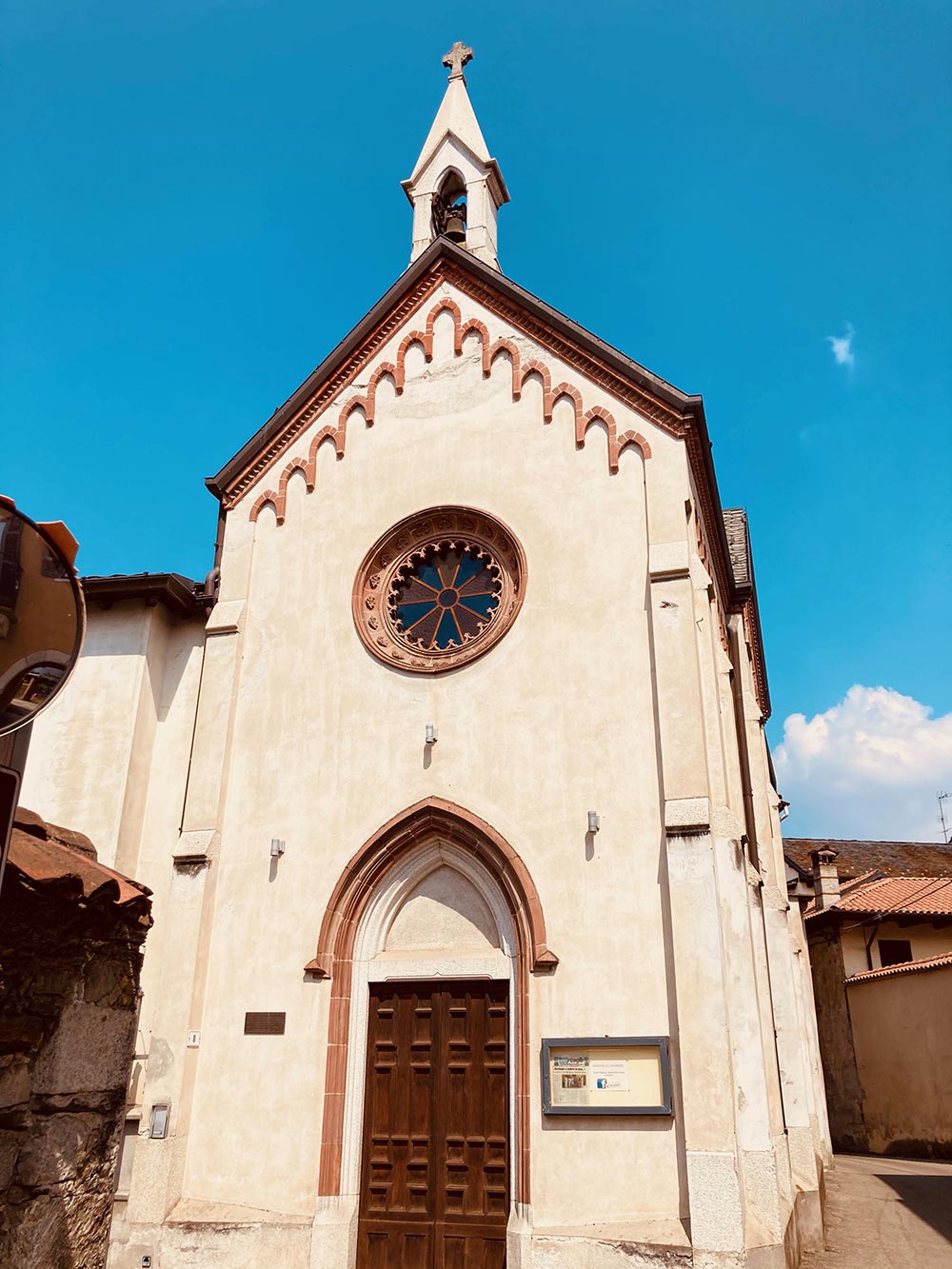 It is a small neo-Gothic style oratory that takes up the Lombard Gothic style in an academic way, even in the use of materials.
It's been designed by Eng. Chiappetta in 1916, and has been annexed to the Sant'Antonio Rest Home, which owes its foundation to the benefactress Countess Teresa Agazzini.
This building can be related to the Monte Oro villa, designed by the Milanese architect Carlo Nigra. Both buildings respond to the architectural trend of that period of revaluation of national styles, which assumes the trend of a vindication of Italian traditions.
Text by Angelo Molinari
Photo by Sergio Franzosi