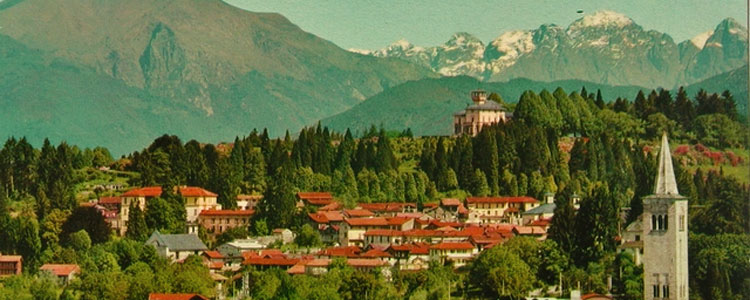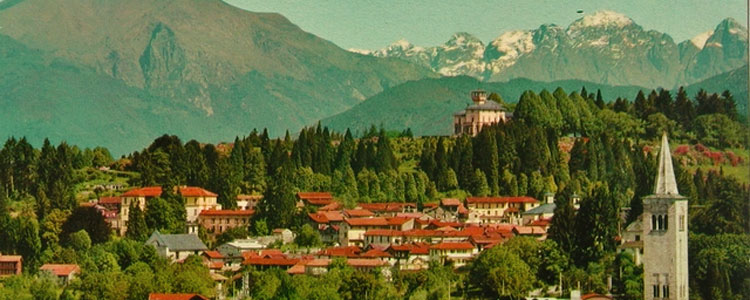 An expanse of hills as far as the eye can see, shades of green woods and farmland, in the background not only the majestic Monte Rosa, but also the waters of Lake Orta reflecting the blue sky. Ameno is a small village which has historically and culturally taken up the challenge of promoting respectful, sustainable and modern tourism.
Respectful because it realises that only by protecting and valuing its cultural, natural and scenic resources can it ensure a stable and substantial economy for future generations.
Sustainable because it concentrates on walking and cycling trails, simple and natural foods, the silence that allows you to listen to the noises of animals and the blowing of the wind, the hospitality provided by dozens of small establishments and comfortable homes, both in the centre and in the outlying municipal areas immersed in the green hills.
Modern with its music, hosting weeks of blues concerts featuring internationally-renowned soloists and bands, which have been sharing with their fans the boundless pleasures of timeless notes and motifs for years in this veritable gem off Italy's beaten track. Modern also in its art and cinema, with the Calderara Foundation, a modern art museum located in Vacciago, and annual events such as: "Studi aperti – Art Festival", a multi-disciplinary space with one eye always on new submissions, in July, and "Corto & Fieno" in September, for films that investigate rural influences in today's world.
Ameno participates in the Piemonte Sustainable Villages project, for more responsible tourism.
In 2013, based on a project by Riccardo Carnovalini, a well-known walker and international expert, a network of 4 circular routes was created, called the Quadrifoglio di Ameno, which cross all the most evocative points of the territory and are perfect for relaxing walks, on horseback or by mountain bike.